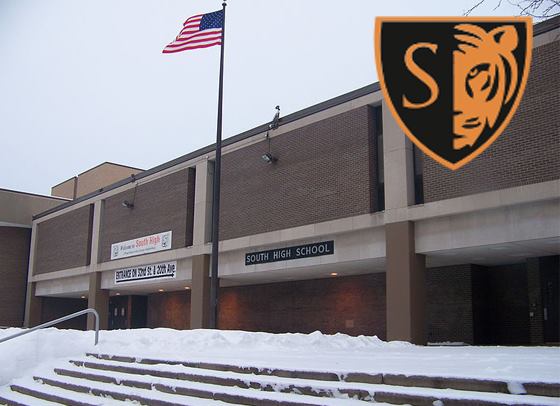 Welcome!
COVID UPDATE: The SHCB reunited in person in the spring of 2022. The 2022-23 season is underway, and we are currently following safety protocols available here.
The Minneapolis South High Community Concert Band and South High Community Jazz Band are made up of South High alumni, parents, current students, friends, and neighbors.
The South High Community Concert Band meets on Tuesday nights during the school year, from 6:30 to 8:00 p.m., in the South High Band Room. The South High Community Jazz Band rehearses immediately afterward, from 8:00 to 9:00 p.m. Both groups welcome players of all skill levels and from all walks of life. Our band presidents are Kyle Meerkins and Anne Lippin. Our conductor is Liz Winslow, the Director of School Partnerships at MacPhail Center for Music.  
​
Concerts are free, but we are part of the non-profit South High Foundation, and welcome your tax-deductible donations. You can donate at concerts or at the South High Foundation website. Be sure to list "Community Band" on the memo line of your check, and on the Foundation's donation form.
Contact us at southhighcommunityband@yahoo.com with any questions.